Astro-Vastu Consultant
We are Vedic Indian astrologer and Vastu consultant Dr. Rajendra Raj Sudhanshu & Surekha Raj Sudhanshu from New Delhi, Capital of India. Thanks to all of you for your beloved affection in Indian Vedic Astrology & Sudhanshu astro vastu. Different Indian Vedic astrology institutes in the India zone, have honored us for our dedicated work in Indian astrology and vastu. I(Dr. Sudhanshu) have been practicing in Vedic Indian astrology since last three decades and in the mean time found that astrology is closely related to vastu in all aspects and then I worked in this field and gained wonderful result on my clients and gave it a new vastu sudhanshu's astro vastu.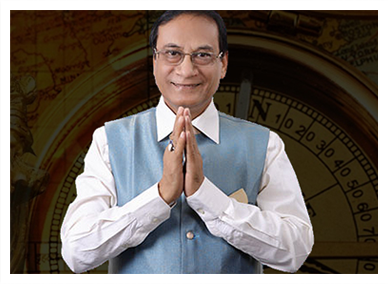 Dr. Rajendra Raj Sudhanshu
30+ Years Experience of Vastu & Astrology
History of Vaastu

An ancient architecture science.
Which concern about not only home or building but concerned with total well being of a person who is residing or working there. Modern architectural is limited responsible for structural and interior of home or any building.

HEALTH,
HAPPINESS,
PEACE,
PROSPERITY
and PROGRESS.

Vastu Consultants

Dr. Rajendra Raj Sudhanshu &
Surekha Raj Sudhanshu

Benefits of Vastu

In Totality Vaastu is the Key to Success in matters of Health, Wealth and Prosperity. Those who live or work in Vaastu Compliant Places are generally happy with their surroundings and get maximum benefits…
What other people are saying?
I have known Sudhanshuji for 10 years now. When I met Sudhanshuji, my life was in disarray. There was a delay in marriage, career going no where, financially in a difficult spot, and mentally totally broken. I started speaking to Sudhanshuji about it and started receiving advise. He provided favorable and unfavorable times for me to take actions.

Dr.Sudhanshu is the most accurate Astrologer I ever came across.He is very precise and provides detailed information regarding any astrological queries we may have.I am thankful to him for guiding me with most accurate possible information on my life path

My fiance then and my husband now introduced me to Sudhanshuji 5 years back. Since then Sudhanshuji has been indispensable part of our decision making. He has guided me in terms of my job opportunities, progeny prospects, His predictions and timelines are quite accurate.